Do you consider school as a second home for your child? Then definitely teachers are their second parents!
After all, your child spends the best and most hours of her waking time at school. Teachers can throw light on some important aspects about your child, which you might have missed as a parent.
10 Ways On How To Prepare For A Parent Teacher Conferences:

Whenever you are required to attend a parent/teacher conference (or a PTA Meet), it is a crime to go unprepared. Would you go to a doctor without being aware of willing to give any information about what you're suffering from? Below, we will throw some light on why are parent teacher conferences important and also some basic tips to help your PTA meet a success.
1. Arrange The Meet At A Convenient Time:

When you are informed about a parent/teacher conference, mark the date in the calendar.
It is essential to find out your most suitable time on that day and take your appointment accordingly.
If possible you should take a leave so that you can provide your quality time for such an important meeting
2. Involve Your Child In The PTA Meet:

Several days before the conference, start conversing with your child about things at school
Try to find out if he has any concerns about any subjects or anything in the school
Also know from him any specific questions he would like you to ask the teacher.
3. Make A Note Of Your Questions/Doubts:
When you actually attend the meeting you might forget to ask many things if you have not noted them down previously.
Also try to arrange your questions in a sequential manner, so that each question leads to the other one.
Mark important questions as priority so that in case of less time, they should not be left out.
[ Read: Preschool Advantages ]
4. Try Not To Circumvent:
Usually PTA Meets provides limited time to each parent, so it is imperative not to digress from the main agenda.
The entire time should be used in discussing issues concerning your child and to receive as much detailed feedback as you can.
Do not hesitate to ask questions or seek explanation from the teacher.
5. Develop A Bond With Teachers:
Always know who your child's teachers are, and in particular, who will be interacting with you during the PTA Meet.
Try to build a rapport with the teacher and get used to with their manner of working.
The said teacher can be your one point contact for any future query regarding your child, so develop healthy connection with her
6. Be Ready To Listen Too:
You may have lots of questions to ask, but sometimes it is equally important to let the teacher talk to you first.
It is of utmost importance that you listen to what the teacher has to say about your child.
Also when you ask questions to the teacher, give them time to answer and make sure you listen empathetically.
7. Take Negative Feedback:
As a parent, you always like to hear positive comments about your child, but you should also be ready to hear criticism if any.
Instead of getting defensive when you hear any negative comment, you should try to accept it and seek suggestions on improvement.
In no case you should enter into argument with the teacher. Make a note of the negative points, go home and analyze what needs to be done.
8. Pen Down The Discussion:
Meeting minutes are not just for corporate or business events! Maintain a regular summary or diary of your PTA Meets, to monitor your child's development.
Whatever ideas and suggestions are given by the teacher it is very important to write them down as It is not possible to keep everything in your memory.
Also the noted points can help in future communication or in the next parents teacher conference.
9. Discuss And Initiate Action:
Whatever issues were discussed in the meeting, you should definitely make your child aware about the same.
You should take his comments and opinions to overcome the shortcoming and further improvements.
Also make suitable actionable plans in agreement with your child
10. Follow Up Without Fail:
Do not let time and life commitments to derail you from your action plan. It is necessary to keep a check on the plans you had formulated.
Make sure your plans are getting implemented.
Ensure that everything got done as planned; if not, be there to tackle whatever issue may arise.
All these tips may sound like hard work, but then, a child's education IS hard work. And you as a parent, knows well, that you are the only person who can steer your child towards the right path. We hope this list will help you to make your parent teacher conference more useful and fruitful.
We are eager to know your comments. Do share them with us in the section below!
Recommended Articles:
The following two tabs change content below.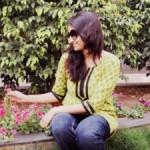 Latest posts by Palak Shah (see all)