When you decide to start a family and learn that you are expecting, the wonderful adventure of pregnancy starts. However, this pregnancy might quickly become negative in some circumstances, such as a missed miscarriage. However, don't give up hope; you can still experience pregnancy after missed miscarriage with the right precautions and procedures.
Continue reading to learn more about missed miscarriage, its causes, and preventive measures.
What Is Missed Abortion In Pregnancy?
A missed miscarriage can happen in any pregnancy. After conception, a fertilized egg implants in the uterus. Even before this phase, something may go wrong and the pregnancy discontinues.
This might happen when the embryo fails to develop or when the sac is empty.
This might also happen in case when the embryo grows but fail to progress suddenly.
As the mother is not able to realize if anything has gone wrong, this condition is known as a silent miscarriage.
Signs Of A Missed Miscarriage
Missed miscarriage is not accompanied by the normal signs of a miscarriage. Signs like heavy cramping, vaginal bleeding or fetal tissue expulsion are missing from this kind of miscarriage.
Here are some signs that may be there:
Your placenta may still secrete hormones in a missed miscarriage. This in many cases continues the signs of pregnancy.
Sometimes women claim that their discomforts like nausea, vomiting, tiredness and breast tenderness has disappeared completely.
You may experience brown vaginal discharges at times as well.
Lack of fetal heartbeat is considered a sign of missed miscarriage. Ultrasounds performed will show underdevelopment of the fetus.
[ Read: Nausea During Pregnancy ]
Why At All This Happens?
A missed miscarriage happens when something goes wrong in the early phase of pregnancy.
It might be a result of the wrong number of chromosomes. It may be that one piece of chromosome is missing or maybe it was duplicated. In this case the genetic material that the chromosomes carried was not suitable for the fetus inside.
In later stages of pregnancy this happens because of infections like rubella or parvovirus. You may be asked to go for a blood test for herpes simplex (TORCH), cytomegalovirus, toxoplasmosis or rubella if required. This diagnosis will help to look for infections.
If an ultrasound shows you had a missed miscarriage you will be generally asked to go for a second ultrasound to confirm it.
[ Read: Ultrasound In Pregnancy ]
What Happens After The Diagnosis?
When you eventually miscarry, you may want the nature to its own course. Some women also take the decision of undergoing a minor operation known as ERPC or Evacuation of Retained Products of Conception. This is to remove all pregnancy tissues from the uterus. If you allow the pregnancy tissues to remain in your uterus for long, it might increase chances of infection and heavy bleeding. In case bleeding is a concern, you may be recommended dilation and curettage (D&C) that helps removal of the tissues.
You will be administered a general anesthesia before operation.
It is very natural to feel anxious if you had a missed miscarriage and many reel under the constant fear if it happens again.
It is better to wait for 6 to 8 weeks before you try to get pregnant to avoid any uncertainties.
There is no need to hurry. You can always take time and take the right decision.
What About Future Pregnancy After Missed Miscarriage?
You can easily diagnose a missed abortion with the help of ultrasounds.
This has helped women to protect their future pregnancies with the help of medical treatments.
Regular ultrasounds ensure you do not suffer any further dangerous late abortions.
Most of the genetic abnormalities causing missed abortion develop in the fetus and are not inherited from either of the parents.
[ Read: Pregnancy After Miscarriage ]
Women today enjoy their pregnancies like any other women after a missed miscarriage. So there is no need for you to despair and lose your faith. Follow the guidelines and treatment procedures your doctor suggests and stay positive. This may definitely improve the chances of pregnancy after missed abortion. You, with the help of your partner, can again look forward to a beautiful beginning.
Always get in touch with your doctor when you feel low or seem to be in doubt. He or she shall assist you all through the process.
Moms share your experiences of your pregnancy after missed miscarriage. Your words and experiences can be highly inspiring for others.

Recommended Articles:
The following two tabs change content below.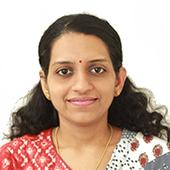 shreeja pillai
Shreeja holds a postgraduate degree in Chemistry and diploma in Drug Regulatory Affairs. Before joining MomJunction, she worked as a research analyst with a leading multinational pharmaceutical company. Her interest in the field of medical research has developed her passion for writing research-based articles. As a writer, she aims at providing informative articles on health and pharma, especially related to...
more