When you decide to start a family and learn that you are expecting, the wonderful adventure of pregnancy starts. However, this pregnancy might quickly become negative in some circumstances, such as a missed miscarriage. However, don't give up hope; you can still experience pregnancy after missed miscarriage with the right precautions and procedures.
Continue reading to learn more about missed miscarriage, its causes, and preventive measures.
What Is Missed Abortion In Pregnancy?
A missed miscarriage can happen in any pregnancy. After conception, a fertilized egg implants in the uterus. Even before this phase, something may go wrong and the pregnancy discontinues.
As the mother is not able to realize if anything has gone wrong, this condition is known as a silent miscarriage.
Signs Of A Missed Miscarriage
Missed miscarriage is not accompanied by the normal signs of a miscarriage. Signs like heavy cramping, vaginal bleeding, or fetal tissue expulsion are missing from this kind of miscarriage.
Here are some signs that may be there (2) (3):
Why Does This Happen?
A missed miscarriage happens when something goes wrong in the early phase of pregnancy.
If an ultrasound shows you had a missed miscarriage, you will be generally asked to go for a second ultrasound to confirm it.
What Happens After The Diagnosis?
When you eventually miscarry, you may want nature to take its own course. Some women also take the decision of undergoing a minor operation known as Evacuation of Retained Products of Conception (ERPC) to remove all pregnancy tissues from the uterus. If you allow the pregnancy tissues to remain in your uterus for long, it might increase chances of infection and heavy bleeding. In case bleeding is a concern, you may be recommended dilation and curettage (D&C) that helps removal of the tissues (6) (7).
What About Future Pregnancy After Missed Miscarriage?
You can easily diagnose a missed abortion with the help of ultrasounds or β-HCG levels.
Women today enjoy their pregnancies like any other women after a missed miscarriage. So there is no need for you to despair and lose your faith. Follow the guidelines and treatment procedures your doctor suggests and stay positive. This may definitely improve the chances of pregnancy after missed abortion. You, with the help of your partner, can again look forward to a beautiful beginning.
Frequently Asked Questions
1. Can getting pregnant too soon after a miscarriage cause another miscarriage?
It may worry some women that getting pregnant too soon after a miscarriage may cause another miscarriage or complication because the uterus needs time to heal completely.
However, some studies show that women with uncomplicated and early miscarriages may become pregnant soon without the risk of another miscarriage or complication (10).
2. Is it easier to get pregnant after a miscarriage?
After one miscarriage, women have an 85% chance of having a healthy pregnancy, while after two or three miscarriages, women have a 75% chance (11).
A missed miscarriage might happen due to mishappenings occurring in the early conception stage. For instance, if you experience any signs such as cramping, heavy bleeding, brown vaginal discharge, or withdrawal of pregnancy symptoms, you may have a missed miscarriage. Although there could be many reasons for this phenomenon, if you plan for pregnancy after missed miscarriage, you may do so with the right guidance and precautions. It is essential to speak to a specialist about the procedures and safety measures to take before planning to get pregnant after a missed miscarriage.
References:
MomJunction's articles are written after analyzing the research works of expert authors and institutions. Our references consist of resources established by authorities in their respective fields. You can learn more about the authenticity of the information we present in our
editorial policy
.
The following two tabs change content below.

Shreeja holds a postgraduate degree in Chemistry and diploma in Drug Regulatory Affairs from the University of Mumbai. Before joining MomJunction, she worked as a research analyst with a leading multinational pharmaceutical company. Her interest in the field of medical research has developed her passion for writing research-based articles. As a writer, she aims at providing informative articles on health...
View Profile

›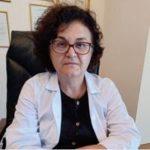 Dr. Irene (Eirini) Orfanoudaki
(PhD, MD)
Dr. Irene (Eirini) Orfanoudaki is a gynecologist-obstetrician, having a private practice in Heraklion, Crete, and collaborating with private health clinic 'MITERA' - Euromeda in Heraklion. With more than two decades of experience as a gynecologist-obstetrician, she specializes in ultrasound, colposcopy, minimal and advance gynecologic surgery, aesthetic gynecology, fertility consulting, menopause consulting, operative obstetrics, high-risk pregnancy, normal deliveries, antenatal, intra-parum, postnatal...
View Profile

›