Does a slice of cheese make you drool? Have you recently brought your newborn home and are wondering how to plan your post-natal diet? Do you want to find out if gorging on cheese while breastfeeding is a safe bet? Scroll down to know more about the goodness of cheese and why it is a must-have for lactating mothers!
Is It Safe To Eat Cheese While You Are Breastfeeding?
While you are breastfeeding, it is important to have a healthy and balanced diet that will be nutritious for both you and your little one. It is safe to eat most types of cheese while you are pregnant, but make sure you first have a word with your doctor before adding it to your post-natal diet.
Health Benefits Of Eating Cheese While Breastfeeding:
Cheese is a storehouse of nutrients that will boost your health and the growth of your breastfeeding baby. Here is a look at some of the ways cheese can work wonders for your health:
Cheese is rich in protein and calcium. Both these nutrients are vital for safeguarding your baby's overall development. Adding protein to your diet will keep your tummy full and prevent you from snacking on junk food. The calcium will also help strengthen your bones and teeth and prevent the onset of osteoporosis.
Eating cheese along with a well-balanced diet will help you absorb lesser carbohydrates and keep your blood sugar levels in check.
In some cases, women who eat cheese also seem to get some relief from their menstrual symptoms.
Cheese is also a rich source of zinc and biotin. Zinc aids the growth and repair of your tissues. Therefore, eating the yummy cheese will not only help to pamper your taste buds but it can boost your speed of recovery too. It also prevents macular degeneration, keeps your skin healthy and makes your nails strong. Biotin helps to prevent hair fall, which is a common complaint among new moms.
[ Read: Foods To Avoid While Breastfeeding ]
Nutritional Value And Health Benefits Of Different Types Of Cheese:
Have a look at the various nutritional and health benefits you get from the different types of cheese available in the supermarket:
1. Blue Cheese:
Eating blue cheese while breastfeeding can help manage osteoporosis and gout as well as keep your teeth healthy and strong. Blue cheese is high in saturated fat, so watch your intake.
2. Cheddar Cheese:
It is a good source of calcium, phosphorus, sodium, zinc, Vitamin A, and protein. It also has a high saturated fat content. Therefore, go for the low-fat variant. (1)
[ Read: Ways To Control Food Cravings While Breastfeeding ]
3. Cream Cheese:
It is a rich source of Vitamin A, Sodium, riboflavin, protein, and phosphorus. (2)
4. Feta Cheese:
It is a powerhouse of nutrition as it contains protein, riboflavin, Vitamin B6, Vitamin B12, calcium, phosphorus, sodium, zinc, and selenium. (3)
[ Read: Benefits Of Eating Nuts While Breastfeeding ]
Tips To Shop For Cheese:
Here are some tips for buying cheese during breastfeeding:
Go For Organic Cheese: Organic cheese will have a far lesser chance of contamination than regular cheese. Remember, the safety of your food is extremely crucial when you are breastfeeding your baby. Therefore, opting for organic food is a wise idea for lactating moms.
Grass-Fed Cheese: If you want to get something that is even better than just organic, ask for grass-fed cheese. Grass-fed cheese is a product obtained from the grass-fed dairy animals. You should try and buy the cheese that says '100 percent grass-fed' on the label.
Buy From Local Farms: If you have a local farm near your home, try getting organic and 100% grass-fed cheese directly from there. Local farms that have smaller flocks often let their dairy animals feed in a natural habitat.
[ Read: Is It Safe To Eat Eggs While Breastfeeding ]
Remember to check with your doctor before adding cheese to your diet while nursing. If you notice any sign of discomfort in your breastfeeding baby, stop consuming cheese for a while.
Did you have cheese while you were breastfeeding? How did it benefit you? Please share your experience and advice with other new moms here.
Recommended Articles:
The following two tabs change content below.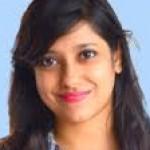 Latest posts by Debolina Raja (see all)