Women who have given birth through a cesarean section often think that vaginal delivery is not an option for their next pregnancy. But what if we told you otherwise? Vaginal delivery after a cesarean section is a possibility, that too without any complications, under certain conditions.
Keep reading this Momjunction post if you are interested in knowing more about vaginal birth after cesarean (VBAC), who can be a candidate for it and possible risks associated with it.

What Is VBAC?
If you have had a c-section delivery previously, but choose to deliver the second time vaginally, it is referred to as VBAC or vaginal birth after cesarean delivery.
VBAC is also termed as the trial of labor after cesarean (TOLAC) and depends on the health of the mother and the baby. If your pregnancy progresses without any issues, then the doctor may give you the go-ahead for a normal delivery. Should you go for it, the doctors will constantly monitor you, while keeping a close tab on the fetal heartbeat.
What Are Your Chances Of A VBAC?
The chances of having a VBAC are higher if you do not have any complications that have led to a c-section previously. However, labor is unpredictable, and it is impossible to ascertain if you will have a vaginal delivery or another c-section. According to several studies, around 60%-80% of women who go for VBAC have had positive outcomes (1).
[ Read: Normal Delivery Vs Cesarean ]
Factors that make you a good candidate for VBAC include (2):
Younger maternal age
A previous VBAC
Caucasian or white ethnicity
Body Mass Index (BMI) less than 30kg/(m2)
Weight loss in women who were overweight or obese before their first c-section
Prior cesarean not related to arrest of labor
Spontaneous onset of labor at less than 41 weeks gestation
Cervical dilatation greater than 4cm on admission
Birth weight less than 4kg
A low transverse incision during the previous c-section.
Maternal-Fetal Medicine Units Network (MFMU) developed a calculator to predict the chances of VBAC in women, based on their height, weight, and BMI (3).
However, these calculators are not 100% accurate. Also, VBAC is not an option for all. Discuss with your doctor to know if you are a viable candidate for it.
What Factors Decrease Your Chances Of VBAC?
The following factors make VBAC less ideal for you (2, 4):
Previous uterine rupture
A previous case of myomectomy
A classical incision during a c-section before
Low-lying placenta previa and accreta
If the previous c-section was due to abnormally slow or difficult labor (Labor dystocia)
Multiple c-sections
Baby with a high birth weight (over 10 pounds)
A pregnancy that goes beyond 40 weeks of gestation
Any medical conditions such as lung disease or a heart defect
A short interval between the two pregnancies (18 months or less)
An outbreak of genital herpes (5)
Baby in the wrong position
Increased maternal age (1)
Preeclampsia
Increased neonatal birth weight
Maternal obesity
[ Read: Exercises For Normal Delivery ]
What Are The Benefits Of A VBAC?
The benefits of VBAC in comparison to a c-section include (6):
Quick recovery time from labor and delivery
Shorter hospital stay
Fewer revisits to the hospital
Reduced chance of deep vein thrombosis (2)
Lower maternal morbidity
Infants are born with gut microbiota that offers greater protection from allergic diseases
Greater chances of uncomplicated normal delivery in next pregnancies (7)
Less abdominal pain after delivery
Lower risk of respiratory problems in babies born vaginally.
Need for pain relief medicines is less likely after birth
Mother and baby can have skin-to-skin contact soon after the birth
Baby's can be quickly breastfed after the birth.
Fewer complications in future pregnancies
Mothers able to take care of the babies on their own a few weeks after delivery
More than anything, vaginal delivery can give women great personal satisfaction. That said, VBAC can also be risky in some cases and must be avoided.
What Are The Risks Of Having A VBAC?
The major risk associated with VBAC is the rupture of the scar on your womb, from the previous c-section. Though the chances of this are very less, the risk increases with subsequent c-sections. In very rare cases the uterine rupture can lead to severe bleeding that may require blood transfusion or hysterectomy (removal of the uterus). Another risk of VBAC is the intervention of an assisted vaginal delivery, which can lead to episiotomy (2).
Moreover, if the labor prolongs or the baby is distressed, then an emergency cesarean will be carried out to avoid risking the lives of the mother and the baby. An emergency c-section, unlike a planned c-section, is also associated with the risks of infection, hemorrhage, and injury to the bowel or bladder.
Although very rare, VBAC can sometimes result in brain damage or fetal mortality (8). Planning a VBAC with your doctor might help minimize the risks a little.
How To Plan For VBAC?
If you wish to go for a vaginal delivery and there are no medical issues with your pregnancy, talk to your doctor and plan for it. Here are a few tips.
Use the reports from the previous c-section. The reports can help the doctor understand the uterus closure and the risks involved with it.
Discuss VBAC with your doctor early in the pregnancy. If you do not feel comfortable with the practitioner, then switch to other.
Join VBAC childbirth classes to learn more about it.
Look for hospitals that have the facilities to carry out VBAC.
Keep yourself active and eat healthy throughout the pregnancy.
Do exercises that will help the baby come into an optimal position.
Hire an experienced midwife whose guidance can be invaluable in preparing you for a vaginal birth.
Wait till the labor pain starts naturally. Labor induction can cause intense contractions, which can put a strain on the scar.
Avoid having oxytocin drip to speed up the labor.
In case of an emergency, you may need to have a c-section. So, be prepared for it.
[ Read: Tips For Normal Delivery ]
What Precautions Should I Take After A VBAC?
After a VBAC:
Use sanitary pads to manage the bleeding, for about six weeks. Avoid using tampons.
Do not engage in sexual intercourse for six weeks.
Follow up with your doctor in four to six weeks after delivery.
Although there are some risks associated with VBAC, several women are successfully delivering their babies without any complications. If you are planning for a VBAC, make sure to talk to your doctor about it early during the pregnancy. However, remember that this will be a completely different experience for you to handle.
Have any experiences to share or tips for moms considering VBAC? Let us know your experience in the comment section below.
Recommended Articles:
Comments are moderated by MomJunction editorial team to remove any personal, abusive, promotional, provocative or irrelevant observations. We may also remove the hyperlinks within comments.
The following two tabs change content below.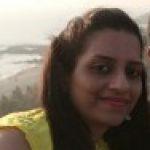 Latest posts by shreeja pillai (see all)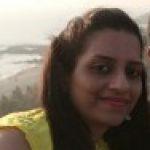 shreeja pillai
Postgraduate in Chemistry and content writer. She has worked as a research analyst with a leading multinational pharmaceutical company and also holds a diploma in pharmaceutical regulatory affairs. Her interest in the field of medical research has developed her passion for writing research-based articles. She is a writer for MomJunction and aims at providing informative articles based on health and wellness. Apart from writing, she takes a great interest in music and traveling. know more about her at https://www.linkedin.com/in/shreeja-pillai/