Does your little one like to stare at the pictures, play games or watch videos on your mobile phone or a digital tablet?
The bright light and colors on the screen make these devices appealing to children. While you cannot entirely keep them away from them, you can limit their screen usage and restrict access to all but a few useful applications that aid in their development. That's right, restrict whatever screen time your child has to kids' learning apps that teach them a thing or two.
In this MomJunction post, we have compiled a list of educational and informative reading apps for kids that are also interactive and engage them in a good way.
21 Best Reading Apps For Kids Age Wise
Reading Apps for Children 3 to 6
1. Green Eggs and Ham
This app is an adaptation of the children's classic book by the same name, written by Dr. Seuss. Suitable for younger children, it is both fun and informative. Kids can enjoy this with their parents to play interactive games or even use it to learn elementary subjects. Green Eggs and Ham helps kids by encouraging them to read, learn new vocabulary and names of various objects. It is specially designed for kids who are just beginning to learn.
Price: $3.99
2. Elmo Loves 123s
This fun app is an excellent tool to introduce kids to numbers and activities related to math. Elmo Loves 123s will help the users identify numbers, trace them, count objects, and perform basic math like addition and subtraction using interactive teaching methods. The app also has number games and coloring pages.
Price: In-app purchases on Android and $3.99 on Apple devices.
3. Dexteria Dots 2 – Fine Motor Skills and Math Concepts
The game helps kids learn fundamental math concepts and also improve their visual and motor skills at the same time. Parents can choose a level of difficulty that suits the child most before giving it to the kid to play. This is an engaging, highly visual, and interactive game with lots of cool sound effects, enabling kids to learn the concepts quickly.
Price: $2.99
Download now: iOS
[ Read: Ipad Apps For Kids ]
4. Fish School
This app basically brings the entire elementary school to your device. It can teach kids about letters, numbers, shapes, colors, and more. The activities on Fish School involve identifying the differences and matching similar objects, along with a lot of games, fun, and music.
Fish School has won not only many hearts but also a few awards such as the Parents' Choice Gold Award and Parents' Choice Foundation and Children's Technology Review Editor's Choice Award for Excellence in Design.
Price: Free
Reading Apps for Kids Aged 7 to 9
5. School Zone Time, Money & Fractions On-Track
This is a handy app to help kids learn about time, money, and fractions. Features include audio guidance, visual examples, and tracking of progress. School Zone Time, Money & Fractions On-Track explains coin values, counting of coins, how to tell time, setting the clock, and fractional values. The kids are encouraged by various reinforcement tools on the app while monitoring their progress through instant grading.
Price: $4.99
Download now: iOS
6. Habitat The Game (iOS)
Do you want your child to be educated about global warming and do the right things to keep the planet healthy? Then this is just the game for your kid.
Habitat the Game is a unique educational app which explains the threat to the planet in a very light way for kids to understand. The game is about saving the life of an endangered animal by adopting one. Players have to take real-world actions to keep the animal alive by making them healthy again and clearing various stages.
Price: Free
Download now: iOS
7. YouTube Kids
You probably have the YouTube app installed on your device, but not all the videos you access could be suitable for children. Enter YouTube Kids, a different version exclusively designed for the younger generation. YouTube Kids is an app that offers a lot of videos for learning and entertainment.
The app has videos about everything relevant to kids, academics, cartoon shows, poems, music, dance, stories, DIYs, and so on. And the best part is that parents can control the content and watch time, too.
Price: Free
8. DragonBox Algebra
Some children find algebra and mathematics quite difficult. And when it's not fun, they tend to lose interest in the subject. DragonBox Algebra is an app designed to help these kids find their way back to loving the subject. The app features ten progressive chapters, 200 puzzles, tutorials on how to solve equations involving addition, subtraction, division, and multiplication functions.
DragonBox Algebra has won many awards such as Gold Medal at 2012 International Serious Play Awards, Best Educational Game at 2012 Fun and Serious Games Festival, Best Serious Mobile Game 2012 Serious Games Showcase & Challenge, App of the Year GullTasten 2012, Children's App of the Year GullTasten 2012, and more.
Price: $4.99
9. Stack The Countries
Improve your kids' geographical knowledge of the world by using this app. Stack the Countries features 1000 unique questions about all the countries of the world. The app is designed to be fun and interactive while helping the child learn about the capitals, landmarks, major cities, continents, border countries, languages, flags, and shapes of all the countries.
Price: $2.99
10. Reading Eggs
This app is perfect for learning the alphabet, numbers, phonics, sight words, spelling, vocabulary, and comprehension. It develops the essential early numerical skills including numbers, measurement, shapes, patterns, and more. Reading Eggs offers printable worksheets and assessment tasks to track real-time progress.
Price: Free and offers in-app purchases
Download now: iOS
[ Read: Reading Activities For Kids ]
11. DoodleSpell
DoodleSpell is all about spellings and focuses on improving the child's vocabulary. Available in both the US and UK English, this app is suitable for beginner and intermediate levels. One can doodle their way through learning English, hear the words out loud and learn to spell and assess their progress through various tests.
Price: Free and offers in-app purchases
12. Plants By Tinybop
If you want to teach your kids about the forests, trees, deserts, and various plants in them, then this app can make the job easy. It shows detailed illustrations on plants and animals in their natural habitats across all the seasons of the year, which your child can learn about by accessing the app.
Price: $1.99
Download now: iOS
13. Winky Think Logic Puzzles
Winky Think Logic Puzzles is suitable for children of all ages as it has puzzles for different skill levels. The app features 180 challenging apps which help in improving logic, reasoning and motor abilities. The best aspect of Winky Think Logic Puzzles is the progressive game design that allows children to learn at their own pace.
Price: $0.99
Download now: iOS
Reading Apps for Kids Aged 10 to 12
14. Stack The States
Learn everything about all the fifty states of the United States of America by installing this app. Stack the States offers the names of the capitals, state shapes, abbreviations, bordering states, location on the map, nicknames, flags and more for each state. The app features hundreds of unique questions, fun sound effects, bonus games, and music to make that make it entertaining and interactive.
Price: $2.99
15. ShipAntics: The Legend of The Kiki Beast
This is an app filled with crazy adventures of cartoon characters. Players have to move from one level to another while solving puzzles and mysteries. The challenge is to keep the ship afloat and investigate each room to finish the game.
Price: Free and offers in-app purchases
16. Puzzlerama – Lines, Dots, Blocks, Pipes & more
Puzzlerama has a collection of amazing puzzles that aid in the development of the child's logical and thinking abilities. The games have over 3000 levels to keep their mind active. The game has consist of easy, medium, advanced, hard, and expert levels in each game. The games are not just challenging, but fun too.
Get this app for exercising the child's brain or to let them kill time when bored.
Price: Free and offers in-app purchases
17. Science360 Radio
Science360 Radio is an app featuring more than 100 radio shows and podcasts from all over the world. It delivers the latest news and other information about science and technology. This app can be integrated with classroom teaching or kids can use it alone in their spare time to improve their knowledge of science.
Price: Free
Download now: Android and iOS
18. Rocket Science 101
NASA (National Aeronautics and Space Administration) brings the Space to your mobile devices. Users can choose their favorite NASA mission, build a rocket, and launch it into space. All this and more, without any knowledge of rocket science. Sounds fun, right? Kids who are fascinated by space and want to create a career in astronomy would really enjoy using this app.
Price: Free
Download now: Android and iOS
19. Sky View
Does your kid enjoy looking at the stars and guessing the shapes that form in the night sky? Then this app may enhance their interest and knowledge about the stars and constellations. The users just have to point their device to the sky to identify celestial objects in the sky.
Price: Free and offers in-app purchases
20. Duolingo
Learning a foreign language has never been this easy! Duolingo is an app which has lessons in Spanish, Portuguese, French, Hungarian, German, Italian, Turkish, Dutch, Irish, Danish, Swedish, Ukrainian, Esperanto, Polish, Hebrew, Greek, Norwegian, Welsh, Russian, and English. The users can learn to speak, read, write, and understand a foreign language. Duolingo has also won Google Play's Editor's Choice and "Best of the Best" of 2013 and 2014 award.
Price: Free and offers in-app purchases
[ Read: Android Apps For Kids ]
21. ClassDojo
ClassDojo is an app for students, their parents, and teachers too. Students can add their classwork to their digital portfolios, teachers can encourage students and share the progress of the students with their parents. This app aims to integrate every aspect of learning into one system.
Price: Free and offers in-app purchases
Parents may install both paid and free reading apps for kids as per their interests and needs. These apps can help a child learn and develop skills while having fun. As children grow, parents may introduce advanced learning methods in their schedules via these apps.
Does your child use any learning app? Tell us about them in the comment section below.
Recommended Articles:
The following two tabs change content below.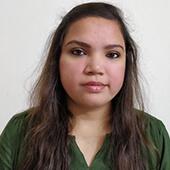 Harshita Makvana
Harshita is a graduate in commerce and holds a PG Diploma in Patent and Copyrights Law from NALSAR University. She has also pursued CA and has more than three years of internship experience in auditing. Her love for travelling has taken her to various parts of the world, and writing the travelogues was what brought out her love for content writing....
more