Family night ideas and activities are a fun way to end the day. All the members of the family get to spend some quality time together and bond better. Some families may love spending time together by just talking or sharing things, but some may need an icebreaker to mingle more. So here, we have curated a list of interesting and fun activities that families can try as a night-time routine. These activities will initiate more interaction and bring fun times. These are the kind of memories that will last forever. Read on to see how you can arrange these activities and choose one for every night.
Hide and seek
Hide and seek is a hit with most people. Perk it up with new rules and twists. You can play it in the dark while wearing glow-in-the-dark wrist bands.
American Idol
Have two people in the family as judges and showcase your singing skills. If you have a small family, let the parent judge your performances.
Down the memory lane
Make a video of old pictures and show how all grew up over the years. Seeing the parents' wedding video or the kids' school performances turn you nostalgic.
Backyard camp
Set up a tent in the backyard and arrange some peanut butter and jam sandwiches, juice, and any other snacks that you like. Keep munching while reveling in the silence of the night.
Online family newsletter
Family newsletters are quite common, but you can give it a twist by starting a family website or a blog. Get together and decide on the design and the content of the website.
No rules night
It is self-explanatory where the family can have a night where there are no rules while still being safe and not disturbing the neighbors.
Comedy night
You can go to age-appropriate comedy shows if there are young kids in the family or go to some stand-up gigs and laugh all night. You can also encourage your kids to do stand ups.
Dessert night
Try the new dessert places nearby. You can also plan a dessert shop-hopping. Better still, have a dessert-making competition at home.
Board games
Board games are the best way to see everybody's competitive side. Board game nights can be really addictive.
$5 best pick
Go to a dollar store or Walmart and set a limit for $5 each. Pick things of your choice, which would be useful for the house and see who can pick the most and the best things.
Costume night
Rent costumes of different personalities and dress up. Visit a nearby park as a group and enjoy the weird glances. Make sure to click pictures of the night.
History night
Watch some history videos or read history books aloud by taking turns. But this activity can be fun only if your family is interested in the subject.
Formal etiquette
Dress up well and also learn and practice some nice table manners. You can pump it up by deciding to speak formally in English or another language.
Photography
Invite a professional or a hobby photographer and get formal or candid pictures clicked. Decide together about which photos should be printed.
Backyard movie night
Set up a white sheet and a projector in the backyard and play a favorite family movie. Arrange some comfy beddings, pillows, blankets, and popcorn to make it a memorable experience.
Make your own pizza
Buy different pizza toppings and place them in different bowls. Make mini pizza bases and let each member decorate their pizza the way they want. Enjoy the homemade pizza with the family at dinner time.
Make your own ice cream
You can set up a dessert table with different flavor ice creams and toppings. Everyone can mix and come up with a new flavor. To add a twist to it, eat your desserts before dinner for the day!
Stargazing
Pick a summer night with a clear sky and set up your seat in the driveway or backyard to gaze at the stars.
Scavenger hunts
Find some cool scavenger hunt ideas online. Set up the scavenger hunt using photos or clues.
Family nature walk
Nature parks and nature trails are perfect for family walks. You can start walking late in the evening and finish at night when it is dark. Carry flashlights for each member of the family.
Dance party
Decorate the house with party props and get party hats. Set up party music and dance the night out.
Family video
Create family videos. You can have a family interview round and record each member's interviews. Moreover, you can also record video messages of each member for other people of the family.
Craft night
Find some cool craft ideas on Pinterest and try to recreate them. Click pictures of your craft pieces.
Pictionary
Pictionary is a fun game for people of all ages. It also helps in enhancing the vocabulary while creating memories at the same time.
Dumb charades
Find printable charades cards on Pinterest and play charades with your family.
Time capsule
Include photos, messages, letters, a list of your favorite things, small items, etc. in a small bottle or a box. Write the date on the box when you are allowed to open the box.
Talent show
Organize a talent show of your own. Invite each member of the family to showcase their talents like dancing, painting, singing, or any other unique skill. Make videos of the night and enjoy it for a lifetime.
Chalk art
Use chalk to decorate the driveway or create some pieces of art on the garage walls.
Puzzle time
Pick out a big puzzle and work on it together. You can buy a big puzzle from the toy store or even get a customized puzzle made from your family picture.
Family paint night
Pick paints and paintbrushes and redesign a room with your creativity. Buy some decals and use them creatively. You can also paint the house together.
Truth or dare
Play truth or dare with your family. These questions are a nice way to connect with your family and know all their secrets.
Lego night
Lego blocks are everybody's favorite. Get together and have a competition where each family member can display their creativity with the Lego blocks.
Bingo night
Various bingo charts are now available on Pinterest. Print them and enjoy the game together.
Theme party
Decide on a theme for the party and decorate the house accordingly. Dress up accordingly and also plan the menu according to the theme.
Card games
Play cards with your family members. You can begin with easy games if there are young kids in the family, or you can play games like rummy and poker.
Family dinner
Go for a nice family dinner and try to pick a cuisine that no one has tried before. Alternatively, come together to prepare an elaborate spread at home.
Sports game
Go and watch live sporting events happening around you. You can also choose a local sporting event as it might be lighter on the pocket.
Concert
Go for a concert with your family members. You can pick kid-friendly concerts if you have young members in the family.
Family book club
Make a small family club of your own. You can all get together and discuss the last book you read with each other over a cup of coffee.
Surprise family night trip
Book a motel or hotel in your hometown with a swimming pool and spend the night cuddled in one room. It will be a fun getaway.
Bike ride
Pick a nice day with good weather, and go for a long bike ride. You can start in the evening and come back home after it is dark.
Children's choice
Participate in a family night out where the entire planning and execution of the night out has been done by children of the family. Children can plan the games, activities, the menu, and keep it a surprise for adults and their older siblings.
Planning-next-vacation night
You can all get together and make a plan for the next trip. Decide on the budget and explore the places to see, hotels, food, etc. online at different locations.
Museum night
There are some museums that allow night visits. Pick one of them and spend time in the museum until late in the night.
Innovation night
Plan a night where every member of the family builds something. You can use any material like cardboard, color papers, household items, old broken furniture, etc., to come up with a piece of art.
Night in the living room
Put some bedding, pillows, and blanket in the living room. You can chat and spend the entire night in the living room.
Family roller-skating
You can buy or rent roller skates for all the members of the family and go for roller skating in the neighborhood. Make sure to wear all protective gear like helmet, elbow pads, and knee pads.
Backyard football
Rent goal nets and plan a football night in the backyard itself.
Go kayaking or boating
You need not have a boat of your own to enjoy this activity. Rent a kayak or a boat and get ready for a beautiful night time sail. Pick a full moon night to enjoy the natural beauty.
 Library
Find a library in your neighborhood that stays open for the night and spend one night there.
Bowling
Many bowling alleys are open throughout the night. It would be a nice experience competing at the bowling game against each other.
Science experiments
Do some interesting science experiments in your kitchen. You can find age-appropriate home experiment ideas online.
Volunteer in the community
It is a very good idea to help for a cause as a family. It also works as modeling for next generation. Volunteer for an organization or community activity and help the ones in need. You can cook some healthy meals at home and distribute them to nearby orphanages or among the needy people.
Learn a magic trick
You can all learn a magic trick online and exhibit it at the family night out. Alternatively, call for a professional magician. It will be fun and interesting.
Make homemade dog treats
You can all get innovative and make some different dog treats for your pet. All of you can make it separately and let your dog be the judge and decide which treat does it like the most.
Invite grandparents
You can also invite your grandparents to your family date night and cook food for them. You can chat with them about the mischiefs your parents did as kids and have a good laugh about that.
Visit an elderly relative or neighbor
Visit elderly relatives and neighbors together as a family. They will be happy to see you, and you will also feel good by connecting to the people you don't get to meet often.
Go fishing
Go fishing with the family on a Saturday night, and you can cook it together for your Sunday lunch. It can be an exciting experience.
Study all about a zoo animal
You can use the internet or books to learn all about one particular animal. Head to the zoo and then revise the things you read about the animal by observing the animal or by talking to the zoo caretakers.
Make your own bubbles
You can buy bubble solutions online or from stores, or alternatively, you can get together and make a bubble solution of your own using ingredients like glycerin, dishwashing liquid, etc. It can be a fun family home evening activity.
Frisbee
You can play with a Frisbee until late at night under the lights.
Family Zumba
There are several evening Zumba sessions. Enroll in one of them and shake a leg together as a family. It can be very relaxing for all the members of the family.
Set up your own mini-adventure trail in the backyard
Use ideas online to set up your own adventure trail in the backyard. You can set up rope courses and other exciting activities for a family adventure experience.
Horror movie
Enjoy a spooky horror movie with your family. You can decorate your house with some Halloween decorations to have a more scary experience.
Visit a local farm and take a tour
Visit a local farm for fruit picking. You can also discuss with the farmers and understand the entire planting and harvesting process. Procure some samplings if you can and plant them in your backyard.
Do carpentry together
Buy some safe carpentry tools and build something together. It can be anything from repairing a broken piece of furniture to building a kennel for your dog.
Blindfolded tasting
Every family member is blindfolded and then does a taste test. Arrange for some purees, sauces, and dips and see who has the most powerful taste buds.
Make igloo in the backyard on a snowy night
Get all you snow tools out and build a small igloo or a snowman on a snowy night. Set your creativity free!
Water balloons
You can fill balloons with colored water and have a different kind of paintball of your own.
At-home spa night
Get into your comfy robes, dip your feet in warm water, and apply some great face masks and chat while sipping on a healthy juice.
Make a home movie
You can take inspiration from your favorite TV show or a movie, and use a mobile phone or video camera to create a family movie of your own. Each family member plays a role, and the film would star all the members.
We hope that with the help of these family night ideas and activities, you will be able to spend a fun night with your family and have a good bonding time. We have included both indoor and outdoor activities that you could do with them. It is essential to spend some time together with your dear and near ones to help catch up on each other's lives and have a break from routine life. So scroll through and choose activities you would like to do with the family.
Key Pointers
Family nights are a good way to bond with your loved ones over games, activities, and food.
Playing hide and seek or having a no rules night is a good way to have a wonderful time and let go of the stress.
Costume night, stargazing, dance party, and many more interesting ideas for games and activities as you scroll through.
The following two tabs change content below.

Ratika has experience writing in various fields including finance, education, lifestyle, and entertainment. After her masters degree in Commerce, she acquired a PG Diploma in Communication and Journalism from Mumbai University. She is inquisitive about human relationships and likes to study people and how they manage their relationships, during her freetime. At MomJunction, Ratika writes insightful and informative articles on...
more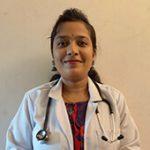 Dr. Sadhvi Mythili
(MBBS, Psychiatrist)
With a passion for reading and understanding about the human mind and how it functions, Dr Sadhvi Mythili took up Psychiatry after completing her graduation in Medicine from Kakatiya Medical College, Telangana. She pursued post graduation from the prestigious Asha Hospital. With over five years of experience in Psychiatry (adult and child), Dr. Mythili is currently working with Apollo Clinic...
more