Weaning your baby from breast milk is a challenge every new mother faces. Is your baby's allergy to cow's milk giving you sleepless nights? Is she not accepting formula milk powder as well?
If your baby has tummy trouble having cow's milk or formula milk, you may consider giving her soy milk. Read on to know more about soy milk and learn whether it is safe giving soy milk to babies.
What Is Soy Milk?

Soya milk or soy milk is a plant product. Soaking dried soya beans in water and grinding it can produce soy milk. It contains at least 1.5% of protein, 5-15% of sugar and less than 0.5% of fat (1).
[ Read: How To Introduce Cow Milk To Your Baby ]
When Will My Baby Need Soya Milk?

Your baby may need soy milk in the following circumstances:
If your baby has difficulty in digesting lactose found in regular cow's milk.
If your baby is not enjoying the taste of regular cow's milk and refuses to drink it. Soy milk comes in a variety of flavors and may appeal to your baby's taste buds.
If your family is pure vegetarian, there may be reservations about giving an animal product.
If you want your baby to follow a vegan diet.
If your baby is allergic to the protein, found in cow's milk, which can cause colic, bloody diarrhea or other developmental and growth delays.
If your baby has galactosemia (2) from birth, she will not be able to digest any type of animal milk including breast milk.
[ Read: How Breast Milk Is Produced ]
How To Select The Right Soya Milk For Baby?
Here is a checklist you have to keep in mind while buying soya milk for babies:
Ensure you are buying the whole soy milk and not the low fat or zero fat variety. Your baby needs fat for brain development, especially until the age of two.
Your baby's doctor may advise you to give low fat or zero fat milk at an earlier stage to your baby if there is a family history of obesity, cardiovascular conditions or hypertension. Buy Fortified soy milk with vitamin A and D and calcium.
What Else Do I Need To Give My Baby Besides Soy Milk?

Soy milk contains phytates, which are naturally occurring substances found in legumes, nuts, and whole -grain foods. Phytates can reduce the absorption of calcium and other minerals and hence cause a deficiency. You have to ensure your baby gets all the required nutrients from other sources. Here are a few things you should keep in mind:
Help your baby replenish calcium by having a calcium rich diet. You can add foods like kale, yogurt, cheese and broccoli to your baby's diet.
As soy milk is a plant produce, it does not have vitamin B12. You can help replenish this by giving your baby foods that are rich in vitamin B12.
Also ensure your baby gets a good amount of folate and vitamin A and D from other sources as these are not found in soy milk.
[ Read: How To Introduce Solid Food To Baby ]
Soya Milk For Babies – Is It Safe?
Soy milk does have certain non-health aspects that you should be aware of (3):
If your baby is less than a year old, use the baby soya milk formula instead of the milk. Soy milk does not contain the nutrients that are essential at this young age.
Excessive amount of soy milk may create health issues in babies at a later stage.
Soy milk is possibly the only alternative for babies who are not able to digest regular cow's milk. It is also the only alternative for babies who are lactose intolerant.
Before you start your baby on soy milk, it is important to speak to your baby's doctor. Go for soy milk for your baby only if your doctor recommends it. Additionally, do speak to the doctor if you can later switch your baby over to the other forms of milk.
If you are giving soy milk to your child, you can share your reasons and experience by writing back to us.
Recommended Articles:
The following two tabs change content below.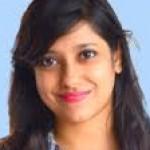 Latest posts by Debolina Raja (see all)