Everyone loves to get surprises from their partners. It is a fun way to express your love and let your romantic interest understand your feelings. Whether you are in a brand new relationship or celebrating your 25th wedding anniversary, sweet romantic surprises add sparkle to your love life.
Giving your boyfriend/husband surprises is a great way to show him how much you care for him. Here is a list of more than 25 romantic surprise ideas that will wow your partner and leave your boyfriend/husband loving you more than ever.
25+ Cute And Romantic Ways To Surprise Your Boyfriend/Husband
1. Write little notes on the mirror
Leave a sexy love note on the bathroom mirror with your red lipstick. This can be one of the cutest ways to surprise your partner. You can also scribble the love message with your fingers on a steamy mirror or put up sticky notes. Simple words like "thank you" or "I love you" can have a profound impact on a relationship. Your man needs to know that he is appreciated.
Alternatively, you can also write a romantic message for him with syrup on your breakfast pancake. Whichever method you choose, your man's heart is sure to melt.
2. Buy him tickets to his favorite event
Buy him tickets to his favorite band's concert, an entry into a stand-up comedy act, or his favorite sporting event. Concerts are hard to forget, and they are a great way to leave good memories. Watching the band's live performance can be an unforgettable experience, and buying a concert ticket can be an incredibly thoughtful way to surprise your man.
3. Gift him a professional massage
Even men love to be pampered. Sign him up for a little oil massage or a day at a spa, where he can be pampered. It will rejuvenate him and your relationship. A good spa or massage reduces stress, helps him to unwind, and relax. He will appreciate your thoughtfulness and will begin his new week rejuvenated.
4. Plan a surprise date night
You don't have to wait for a birthday or an anniversary to surprise him. Different couples have different ideas for the perfect date. It's a great idea to book a hotel room for the two of you to spend quality time together. You can order room service and cuddle and talk. You can also whirl him away to a party or disco and dance the night away.
5. Sign him up for a class he always wanted
Enroll your boyfriend/husband in a music or art class that he always wanted to pursue but could not. Such a lovely surprise will take your partner's breath away and make him fall in love with you all over again. This is the best way to reinvent your partner's love for music, art, or any other special interest. This surprise gift will be etched in his memory forever.
6. Fill his car with fuel
Another way to surprise him is to fill up his car's fuel tank. When he gets in the car and notices someone filled up the tank, he will be taken by pleasant surprise. If you want to do something extra, you can always take it to a car wash and return a sparkling vehicle. You can also go ahead and plan a day trip or a long drive with your loved one.
7. Set up a movie night with projectors and speakers
Take the concept of "Netflix and Chill" to another level! This is a perfect low budget date idea, where you can cuddle in your pajamas. You could pick their favorite movie or maybe watch sports with them on a low-key weekend. You can rent or buy a projector, set it up in your living room, and make some quick snacks.
8. Gift him a pet
If your beloved is an animal lover, this surprise is going to melt his heart away. If you are a natural animal lover, this should be easy to achieve. Visit your local animal shelter and adopt a dog or cat. If he loves birds, you could consider gifting him a flock of pet birds. This surprise is one of the fastest ways to impress a boyfriend/husband who has a soft corner for animals.
9. Make art together
Making art is a great way to spend quality time together. It is also useful to you. You can focus on DIY projects to repair the house or showpieces. You could also create each other's portraits. It is a great way to create souvenirs to commemorate an important day. When you both look back later, you will always return to that beautiful and peaceful moment of your lives.
10. Create a grand entrance
Although it does require careful planning, it is a thoughtful surprise. There are many ways to create a grand entrance for the man of your dreams. You can decorate the foyer with balloons and ribbons, or you can leave the classic rose petal trail. This may lead him to the second surprise, while you can prepare for a sexy candlelight dinner in the kitchen or even in the bedroom.
11. Go for a drive-in movie date
Drive-in movie dates are much more romantic than movie theatre dates. You can cuddle together under the stars, watching a film on a huge projector. You can bring your blankets and favorite snacks while you relax without ever leaving your car. It's so much more private and intimate!
12. Indulge his adrenaline junkie side
Is your boyfriend/husband an adrenaline addict? Chances are it is a side he doesn't often indulge in. Surprise him with an outdoor adventure that has been on his bucket list. You can show him your fun side, and you can join in the experience as well. If he is passionate about high altitude, then you can plan an outing with paragliding or bungee jumping. If he likes mountain bike riding, then you can take a look at the accessories he needs.
13. Take him for a blindfolded surprise date
A blindfold surprise date is usually seen a lot in sitcoms and fluffy rom-coms. It adds mystery and appeal to the date, especially when he does not know the destination.  You can try to give him clues that lead him to a prize. Bonus tip, you can use the new tie you bought him as the blindfold rag!
14. Do his favorite activity with him
Doing things together is a great idea to bring romantic partners closer. This might include cooking your favorite food together or hosting a game night with cheese and a bottle of wine. Let him know you care about his hobbies and want to participate in his interests.
15. Take him on a picnic
Planning an outing is one of the best surprises. You can rent a canoe and slowly paddle the river or lake. Be sure to click some selfies or breathtaking pictures of the sunset. You can even go to the beach. There are a lot of activities you can do at the beach like snorkeling. It is a romantic way to spend an evening together. You can carry some food and a portable speaker to play some of his favorite songs.
16. Write him a letter or poem
Giving him a handwritten note or poem on a romantic night is a sweet gesture that will strengthen your bond. You need not be too opulent with your words; focus on pouring out your feelings with sentences that best capture your emotions. Leave the note on his study table or on his side of the bed, and be prepared to see his elation.
17. Make him a video, slideshow, or framed photo
A video or slideshow usually makes for a great anniversary or birthday gift. You could have a montage of your relationship with the right song playing in the background. You can capture the funny and silly moments along with the romantic ones. If this feels like too much or just isn't your style, you could also consider gifting him a framed photo of the two of you.
18. Deliver his favorite chocolate or treats
Who doesn't like a box of luxurious chocolates or sweets? Treat your man to his favorite candy and make his day special. Fill the box with confetti to celebrate him, or leave a sexy message inside, which makes him blush in the middle of a workday.
19. Host a fun fondue date
There's nothing like getting your hands a little gooey. A fondue date night is a fun idea, and you can have it with an assortment of vegetables and meats on a charcuterie board and the perfect bottle of wine. You could also make him a "cheesy" card to go with the meal.
20. Send him signature cologne or perfume
Send him a care package with all the essentials, and include your own signature cologne or perfume that he can wear, or maybe just whiff when he misses being close to you.
21. Arrange a special virtual date
For long-distance relationship boyfriends/husbands, you can always video call each other during breakfast or when you have time. You can convey romance and affection over the phone. Both of you can draw a bubble bath and fill it up with flowers. You can play music in the background, soak and relax in each other's company. A romantic night like no other!
22. Surprise him with a visit
If you don't meet frequently, it is difficult to manage a relationship. So take some time, and fly to where he is, even if it is just for the weekend. Make sure you coordinate with his roommate, so you know your partner's exact schedule. The expression on his face will be priceless!
23. Indulge his five senses
As the name suggests, this gift requires some planning. You can make him a basket of things that will bring all his feelings to life. You can get posters of his favorite bands for his eyes to feast, chocolates for his taste buds, CDs with his favorite music for his ears, a sweater to touch, and cologne to smell. You could also enclose a small jar of potpourri.
24. Secretly plan the visit of his long-distance BFF or sibling
There could be friends and relatives in your boyfriend's/husband's life whom he misses a lot. Plan their surprise visit to cheer your beloved. You could book tickets for your partner's siblings or arrange a surprise boys' trip for him and his best friends. You could also organize a surprise birthday celebration for him with all his favorite people.
25. Learn a few words or phrases in his second language
Do you and your love have different roots and traditions? Try to learn some sweet love phrases in their language. It is a small gesture that will make him completely fascinated by you.
26. Act out his fantasy
You are already a fabulous partner, and he is totally in love with you. Why not take it one step further and make all his dreams come true? Ask him his fantasies, wild ideas, or thoughts hidden deep within the vaults of his heart. See if you can accomplish them or at least set the foundation for you to fulfill it together. When it comes to fantasies, remember, the sky is the limit!
27. Give him a voucher
No, this is not a gift voucher. It is a voucher of your time and undivided attention. Lives have become busier, and couples often find less time for one another. Surprise him with a "time voucher," which he can use anytime he wants to spend time with you; no conditions applied.
Relationships are all about the little things. The simple surprises mentioned in this list are easy to execute and fun to plan. Show him just how much he means to you, and it will definitely strengthen your bond. These little things will make his day and also bring a smile to your face.
The following two tabs change content below.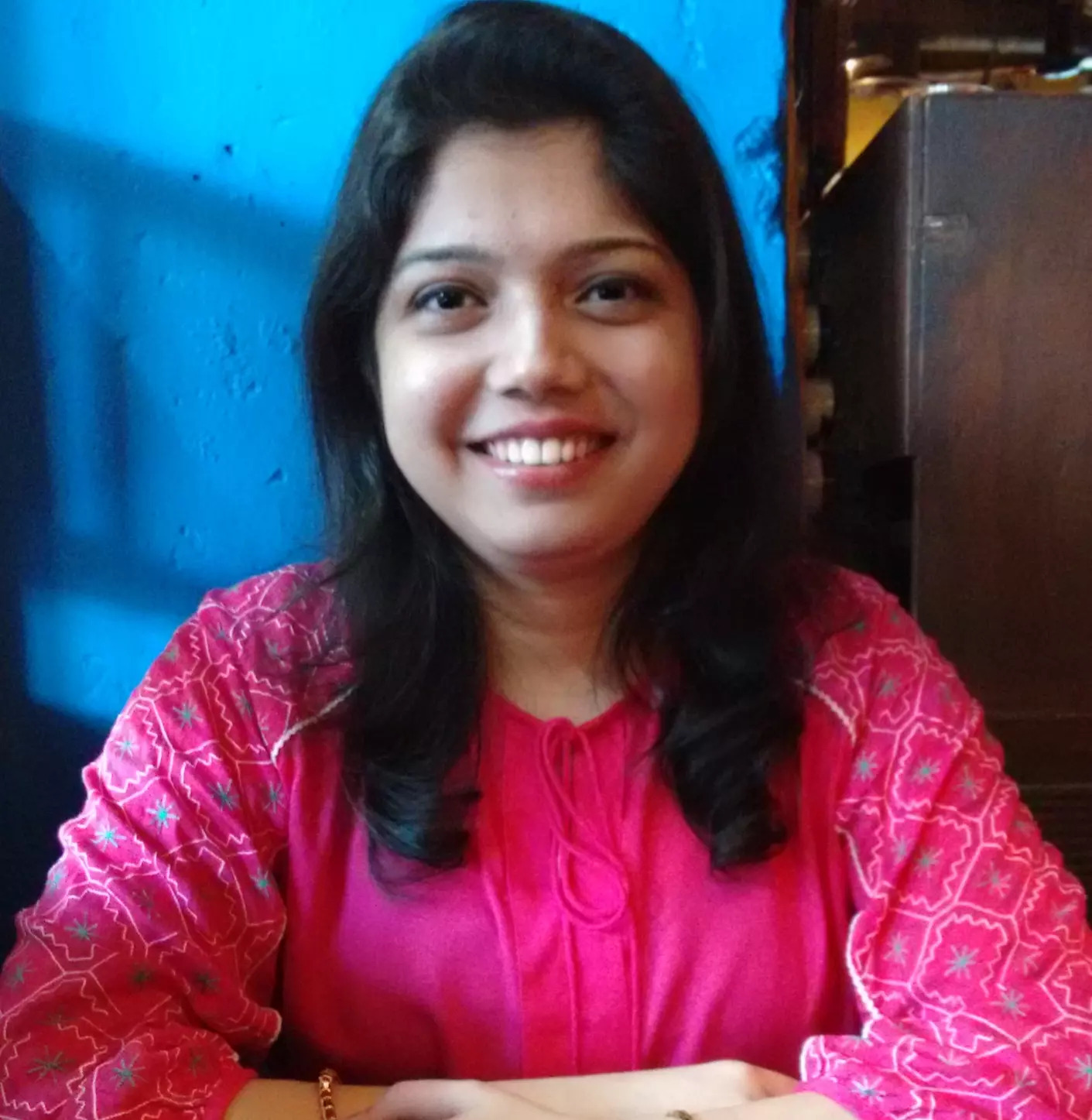 Ratika Pai
Ratika has experience writing in various fields including finance, education, lifestyle, and entertainment. After her masters degree in Commerce, she acquired a PG Diploma in Communication and Journalism from Mumbai University. She is inquisitive about human relationships and likes to study people and how they manage their relationships, during her freetime. At MomJunction, Ratika writes insightful and informative articles on new parenting, marriage, and relationships.She likes to read Japanese fiction or watching Japanese doramas and movies. She takes immense pride in her rich collection of books by Murakami, Mishima, and Higashino.